2006 Playland Speedway Reunion
Oct 15, 2006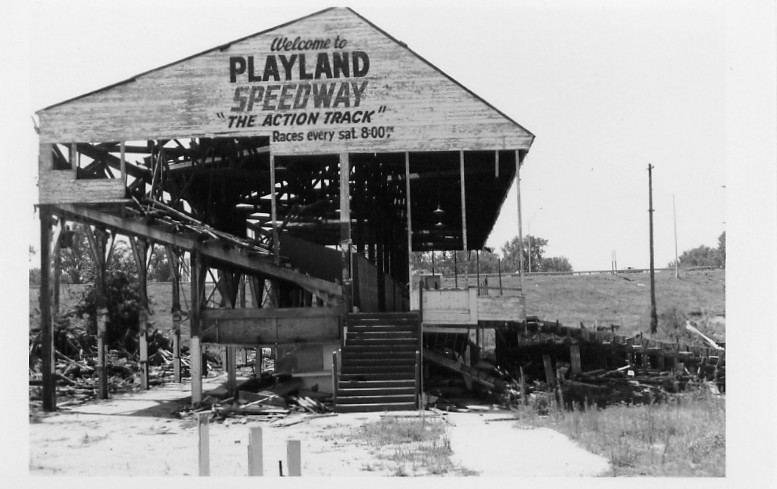 Local Legends
The Playland Speedway Reunion was held on Sunday Oct 15, 2006. at the Goldmine in Council Bluffs.
Thanks to all who supported the reunion. Door Prizes given away included:
Main Street Cafe in Council Bluffs, gave a gift certificate of twenty-five dollars (thanks Earl and Dianne Bauer!!). The Goldmine gave a ten dollar gift certificate (thanks Scott and Karen Gillette!). We also gave away five playlandspeedway.com shirts (two sweatshirts and three T-Shirts).
Attendees included:
Kim Elder, John Ferrin, Karl Gray, A.J. Gray, Chris Gray, Mel and Joanne Krueger, Roy Robertson, Elvin Heiman, Howard Koziol, Sonny Miller, Phil Heine, Ron Hoden, Don Ronk, Phil Reeves, Jim Nordstrom, Joe Estes, Leroy Estes, Nancy and Delbert Grosse, Lynn Grabill, Dave Wichman, Paul Zdan, Mark Zdan, Sonny and Susan Miller, Larry Gascoigne, Larry Kelley, Joe Gascoigne, Frank and Elizabeth Van Doorn, Ron Keller, Jerry Mabbitt, Dexter Alexander, Gene "Red" Barry the Playland scorekeeper for 27 years, Roy Robertson, Chuck Gillespie and Jerry Slusky. I hope these names are spelled correctly, it's hard to read some of the signatures. As usual, some of these guys had wives or sons and daughters that didn't get signed in.
We had a great time as usual.
A few of the guys brought scrapbooks. Maybe more scrapbooks than usual. We got to show the awesome "in car" video that Don Ronk took in 1971. Joe Estes brought a video that I will convert to DVD. Paul Zdan loaned me his scrapbook, look to see his pics soon! Sonny Miller loaned me some more photos to add to his page, they too will be added soon. Looks like the next week will be a busy one.
We had a special guest this year, Jerry Slusky! He and his dad Abe ran the track in what many consider the golden years of area stockcar racing. Howard Koziol and I will work with Jerry on next year's reunion. Jerry pledged to help make next year's reunion the biggest and best ever!! 2007 will mark the 40th anniversary on the Bronco class.Here are a couple of video clips from the reunion.
They are short but take some time to load and play, could take five minutes or so depending on your internet connection speed. You might want to right click and save the files to your computer and play it from there.
http://www.playlandspeedway.com/2006reunion/reunionpics015.avi
http://www.playlandspeedway.com/2006reunion/reunionpics016.avi
Real big file, may take 15 minutes or more to load, you'll definitely want to save to your computer first:
http://www.playlandspeedway.com/2006reunion/reunionpics017.avi
Here are a few photos, more to come in the coming days.
Thanks again to EVERYONE that contributes to the success of these reunions!
We'll do it again next year.