Playland Speedway
Track Photos
Playland Pics from 1977- click for larger images

I was one of the fortunate individuals that raced at Playland during its last years. The aerial shot now at the top of the website was taken in 1977,Playland's last season. Note the extra "corners" in the middle of the infield: These were added by track leasees/operators Gerald Leazenby & Bob Golden, the pair that operated Playland from 1975 until the end, Oct 15, 1977.The extra corners were added for go karts, but I don't remember when karts raced there. 
Also note the missing section of bleachers: The city of Council Bluffs was in a big hurry to shut Playland down, even before the lease legally expired at the end of 1977. The city inspector deemed this section of bleachers unsafe, thus a reason to shut the place down prematurely unless the problem was resolved. Well,the problem not only got resolved, it got removed. The city inspector had no choice other than to allow Playland to open up for one final season,and many others along with yours truly were very glad it did..........  Howard Koziol


Below: Satellite Image from 1999. The track is at the left, soccer field is at right.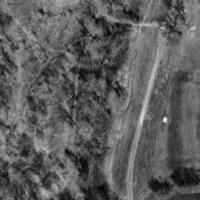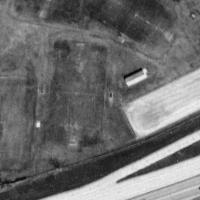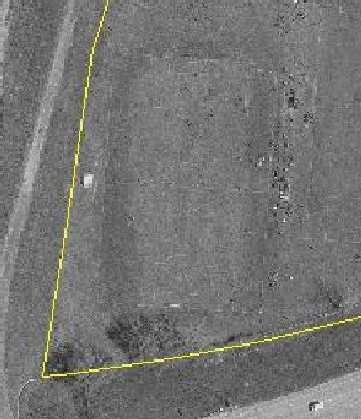 Aerial shot of Playland blown up from picture below

Aerial Photo, you can still see the track
in lower left of picture, click to get a big image.
these are from 2002 taken from on ramp.